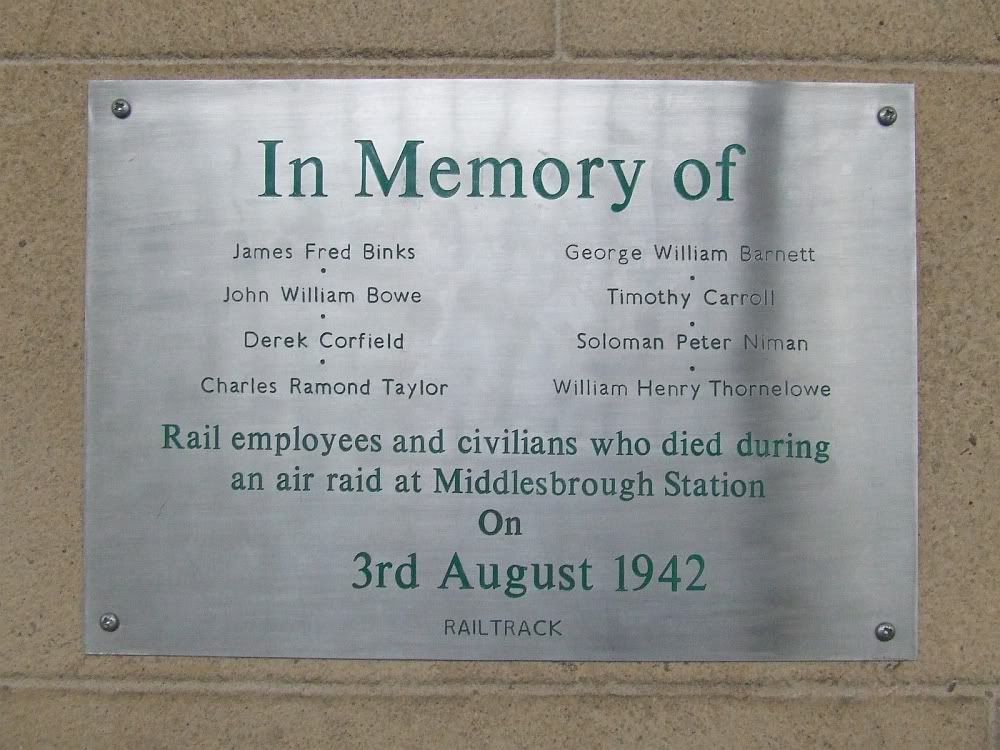 Click image to view at 1000 pixels wide
This is the sort of thing you will never see in Australia, New Zealand, America or Canada, a small, discrete, public memorial to war. There are war memorials all over the world, they didn't call them 'world wars' for nothing. Every town and village in Australia has it's memorial to those who didn't come back. But this is different: a memorial to those who died when the war came to them. I took this simple snapshot on the platform of Middlesborough Station, Yorkshire, UK, in November 2006, and to look at the classic 19th century architecture, dressed-over with late 20th century glasswork, screens, automatic doors and all, was to realise that the same building was the one bombed on that day in 1942. People dressed differently, thought differently, did things for different reasons and the details of their lives were, well,
very
different. But it was right there that it happened, and that reminds you of both the flow of time and your own mortality. The image was sharpened and brightened a little for publication. Fuji FinePix S5600, automatic. Image by
Mike
.