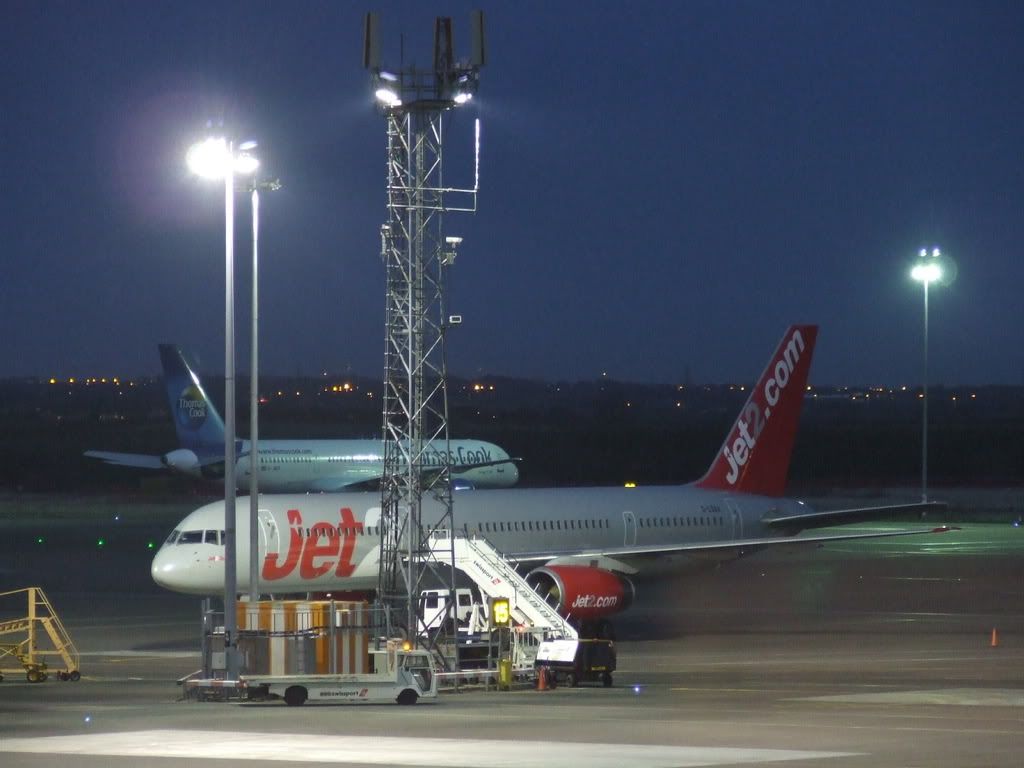 Click on the pic to view at 1024 wide
This shoot was the result of having a couple of hours to kill at Newcastle Airport, UK, while waiting for my first leg of the way home in November '07. I had plenty of room on my last flashcard so amused myself photographing the ramp area as sunset thickened into night. I wanted to see how the FinePix S5600 performed on automatic (and how I could handle it) as exposure times got longer and longer. I found a black piece of furniture to stand against and for most shots in this sequence the camera lens surround was hard against the plate glass window to avoid reflecting myself in it. While material after dark was streaked by motion, when the subject was stationary I got crystal clear results.
Photo by Mike, 2007.